HealthNest event | May, 2022
On May 10, 2022, HealthNest, the platform for exchange and discussion on health literacy, organized its first co-reflection event, on the theme: 'Health literacy in Belgium: from ideas to action'.
HealthNest invited all actors active in the field of health literacy to participate in developing ideas or in discussing how existing initiatives can keep on growing. The aim of the event was to co-create sustainable changes by sharing experiences, ideas, and initiatives to enable a crucial transformation of our healthcare system.
Professor Stephan Van den Broucke (UCL), chairman of the HealthNest board, opened the event and gave attendees an insight into the organization's operations and ambitions. He outlined the challenges at hand, namely, how to strengthen health literacy in Belgium and how to create a lasting impact.
Based on inspiring testimonies by Ann Trappers, Content Coordinator at Foyer, and Tinne Vandensande, KBS/FRB, the attendees were immersed into health literacy practices and its significant challenges. From her experience at the Brussels-based organization Foyer, Ms. Trappers shared her insights regarding the topic of intercultural mediation in health care. On the other hand, Ms. Vandensande explained the initiatives of KBS/RFB on improving Health Literacy
In preparation of the working groups, the results of the Impact Model 2022 were presented by Kristel Van Ael (Namahn). The strategic results of the topic "health information offering" were the starting point for the working groups which aims was to explore possible projects and collaborations.
---
Topics of the 5 working groups:
Evidence-based health information offering
Consistent and comprehensive health information offering, bringing the same message
Ensure that patients' personal contacts are aware of their health information
Health information adapted to mindset, culture, beliefs
Offering tailored-made health information to (minority) target groups
---
All participants brainstormed and mapped possible initiatives, challenges, collaborations, capacities and needs. These results were mapped by Namahn, including gaps and capacities. The interactive map could be updated by participants even after the event to ensure that everyone had a permanent overview on the progress, new capabilities and needs of specific HealthNest initiatives. (Initiative Map)
The first HealthNest event was concluded by a plenary feedback moment where the inputs of the various working groups were summarized. In addition, the community also looked ahead to the future evolution of HealthNest.
During the event, attended by over 30 organizations active in healthcare, participants had the opportunity to meet many health literacy professionals and challenge them about their needs, obstacles, ambitions, and resources. In doing so, we were able to identify about 15 key initiatives to promote health literacy in Belgium in the near future. In addition to these new understandings and insights, participants could also look back on renewed contacts with appropriate experts and other project leaders.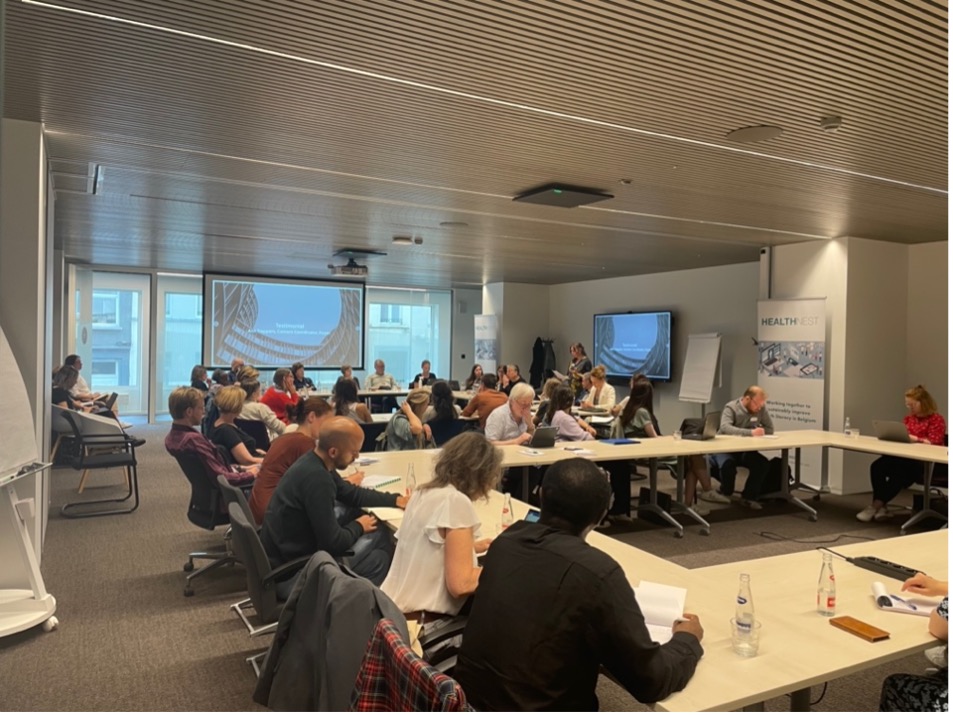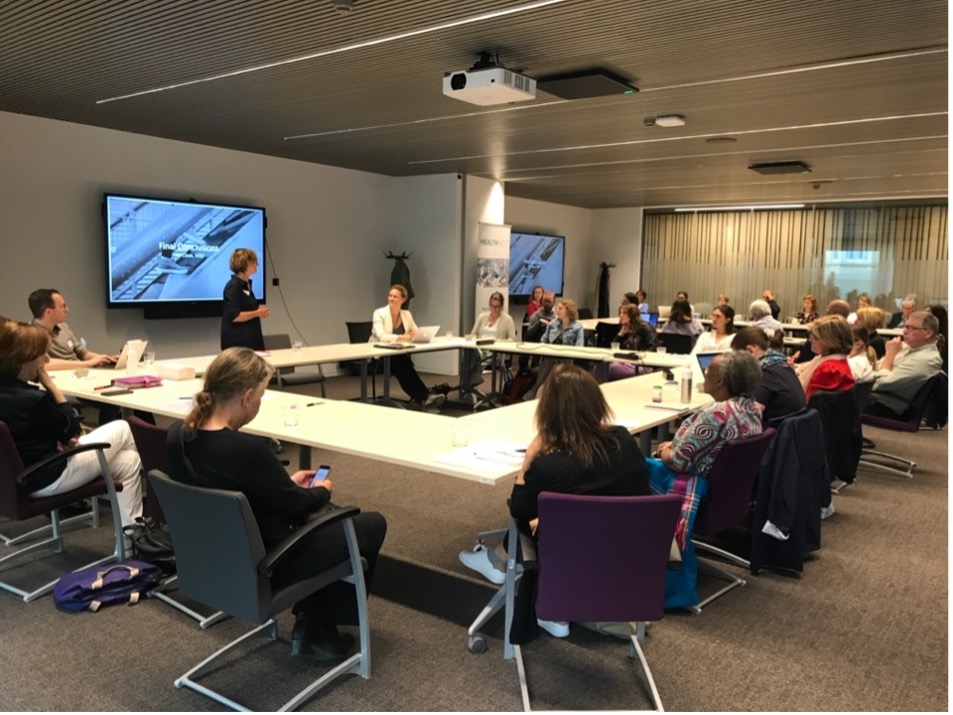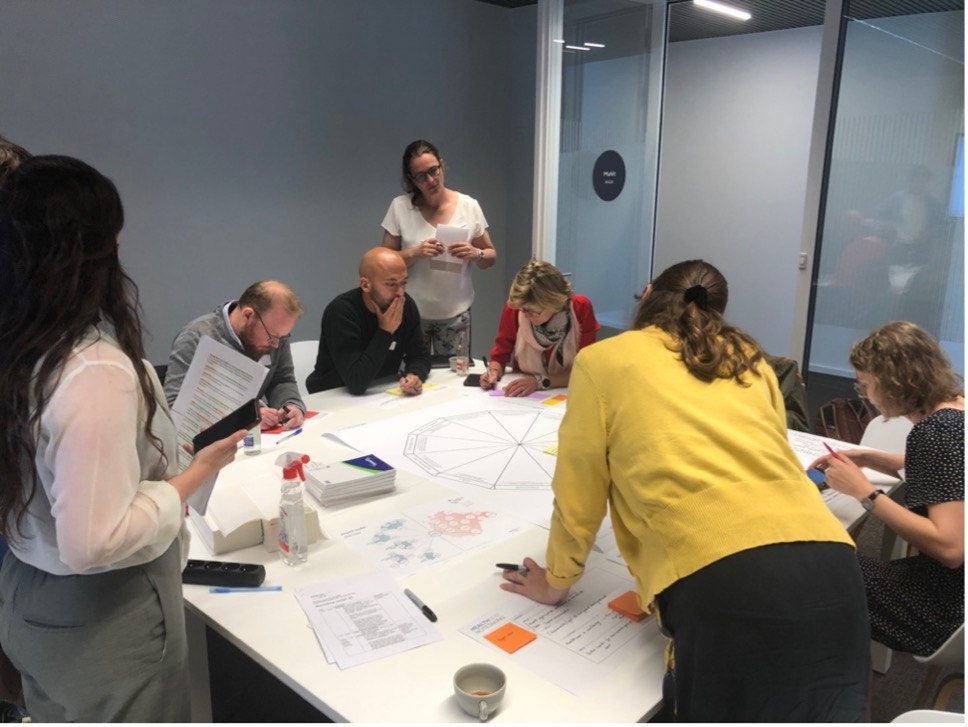 ---
DIGITAL EVENT | NOVEMBER 15, 2022
One in three Belgians struggle to obtain, understand and use health information. HealthNest's ambition is to reverse this trend in collaboration with important actors in our healthcare system.
Therefore, we invite you, along with the other HealthNest supporters, to contribute further to the development of innovative ideas, or to support existing initiatives to make an even bigger impact on this complex challenge. Only together we can achieve sustainable change for patients and civilians.
To build on the initiatives and contacts made during our previous meeting in May 2022, we invite you to our next digital event on November 15 (10:00-12:00) where we will reflect on the current status of various selected projects.
Under the guidance of Professor Stephan Van den Broucke and Kristel Van Ael, we briefly return to the initiatives that the HealthNest supporters formulated in May 2022.
In parallel breakout sessions, we will zoom in on the progress which has been made regarding the challenges which were identified during the event in May 2022. The main goal is to create further links among participants by sharing insights on how to put ideas further into practice.
Finally, we will look ahead to HealthNest's ambitions in 2023
---
---
---
---